PH TELENOVEALAS – It's The Best Way To Learn Spanish Tho!!! Starring Monica "The Boss" Weitzel
|
Monica Weitzel


Boss Lady at AFA MODELS/CASTING GABRIEL IGLESIAS official Fluffy model BEAUTIES AND THE BOSS Producer & Star ~Colombiana! SNAPCHAT: monicaw23 TWITTER: @MonicaTheBoss INSTAGRAM: @MonicaTheBoss
Telenovela

A telenovela (/ËŒtÉ›lÉ™noʊˈvÉ›lÉ™/ or /ËŒtÉ›lÉ™nəˈvÉ›lÉ™/; Spanish: [telenoˈβela], Portuguese: [telenoˈvÉ›lɐ]) is a type of limited-run serial drama originally from Latin Spain and popular on Southeast Asian, Latin American, East Asian, South Asian, Portuguese and Spanish television networks. The word combines tele, short for televisión or televisão (Spanish and Portuguese words for television), and novela, a Spanish and Portuguese word for "novel". There are similar genres to the telenovela that use the novela format, but go by varying names include Teleserye (Philippines), Téléroman (Canada specifically Quebec), or simply dramas (Asia from East Asia to the Arab World).

 Telenovelas almost invariably come to an end after a run of less than one year: this makes them shorter than soap operas, but still much longer than serials. The telenovela combines drama with the 19th-century feuilleton, and naturally evolved from the Latin American radionovela, as Blanca de Lizaur determined. The medium has been used repeatedly by authorities to transmit sociocultural messages, by incorporating them into storylines, which has decreased their credibility and audiences in the long run. Recent telenovelas have evolved in the structure of their plots and in the themes that they address. Couples who kiss each other in the first minutes of the first episode sometimes stay together for many episodes before the scriptwriter splits them up. Moreover, previously taboo themes like urban violence, racism and homosexuality have been incorporated into telenovelas in more recent years.     Source (Read More): http://en.wikipedia.org/wiki/Telenovela  
Moraleja de la Historia (La Solución En Español)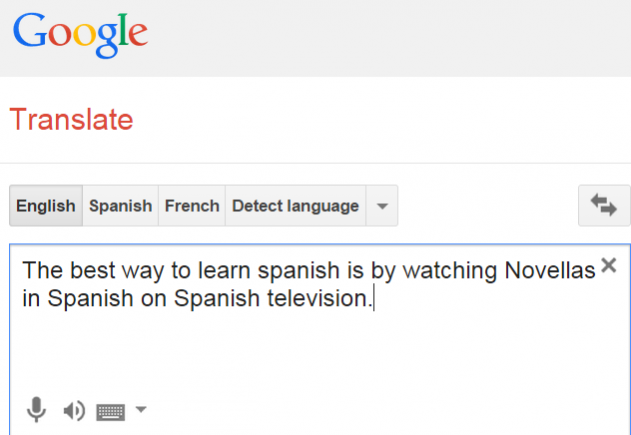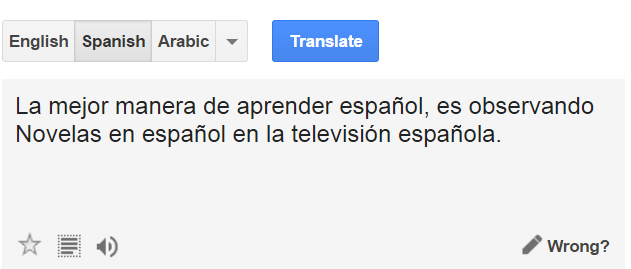 Lets see here.
It may be different in places besides the one in which we currently reside, yet we can say with absolute certainty that surviving and thriving in sunny Southern California requires that one have a sufficient grasp of the Spanish language, to the extent that The NBA currently has a campaign going that will be bringing us into the 2015 NBA Playoffs season, known as Noches éne•bé•a, to help bring awareness to the cause as stated above and in this post.
An even better solution in the mind and heart of yours truly is simply to turn people on to my preferred method of learning Spanish, which is by watching attractive Spanish speaking women on the Spanish language television novellas and game shows, which looks and feels alot like actual life here locally for those who can relate to the REALITY TV of the situation, so we can see if we can convince Monica to "Boss Up" and work together with us in this edutainment mission of using our resources and skills to help educate the world about Latino culture and the Spanish language, and subsequently creating more economic growth through the creation of tutoring and translator jobs, in addition to doing what she already does, enjoys doing, and what comes naturally, which is just being her true self.
Una perspectiva diferente a tener en cuenta.