SET APART – It's What She Can Become With PimpHop.com Starring Nicki Minaj
|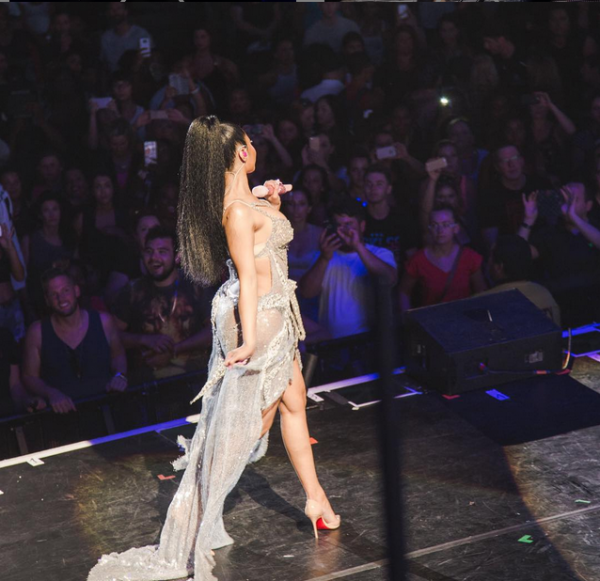 @nickiminaj
Haute Couture dress by TONI MATICEVSKI #ThePinkprintTOUR
set someone apart (from someone else)

to make someone stand out when compared to someone else. Her flaming red hair sets her apart from all the others in her class. They set themselves apart from the rest due to their superb accomplishments.
Moral Of The Story (PH Set Apart Solution)
Truth Be Told…..
Nicki can have the stage all to herself without having to compete with us as men here at Your Friendly Neighborhood PimpHop.com for the spotlight in both actual life as well as in the digital realm, but as far as competing with other women for the top spot, it has been a major component in the game of life since the beginning of time.
On a subconscious level, it just seems like the real desire and end game for many in the digital age is to just keep up and fit in with the crowd, often referred to by those in the know as "the tallest midget in the world contest", and while everyone pictured in the crowd most likely has a smartphone and a social media account to post images of themselves (selfies) to get that feeling of importance and false excellence that comes by way individuals stroking each others egos, Nicki is offering a perfect example of who and what we choose to feature and like most best, which is a super star in real life/set apart perspective to consider.