CHART TOPPERS ONLY!!! – She's Gotta Have The Number One Spot. Kylie Jenner Slays The Kompetition
|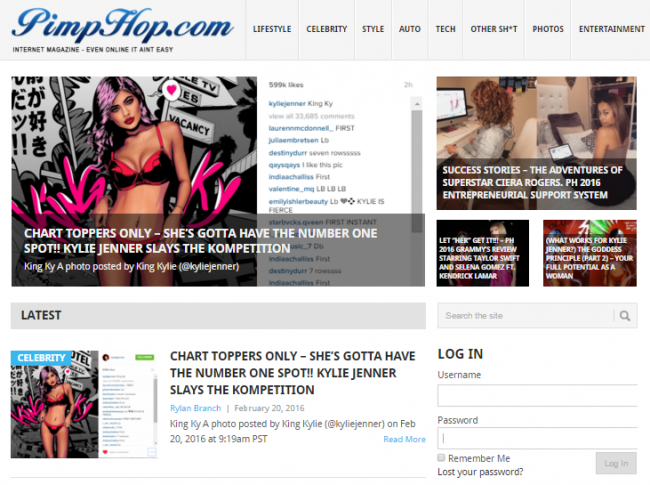 Moral Of The Story (And This Is Important Because?)
Truth be told, telling like it is, and not like it was, I as a grown man just cannot seem to bring myself to put forth the effort to step my Instagram, Twitter, and Snapchat game up on both a personal or business/brand level because I then feel like I am in a swagger/slaying competition with Kylie and them, similar to some of our viewers with social media profiles and brands of their own,  and the resolution has wound being a situation in which our efforts are dedicated to helping her to attain and sustain the top spot on the charts, to the extent that we have created a PimpHop chart and then proceeded to put Kylie at the top of it!
Click on the image above to review last week's Kylie Jenner Goddess Principle article.
 @TheTop Of The PimpHop Charts = When Your Slay Is Official.
Got it?
Good now on with the show.
A "perception is reality" perspective to consider.