EMOTIONAL NEEDS – The Value Of A Man's Attention (Part 4) Starring Kim Kardashian Superstar West
|
::The 10 Essential Emotional Needs::

We are all born with essential physical and emotional needs and the innate resources to help us fulfil them – known as human 'givens' – which need to be met in order to facilitate good mental health.

Following are the ten main innate emotional needs:

1) Security — safe territory and an environment which allows us to develop fully

2) Attention (to give and receive it) — a form of nutrition

3) Sense of autonomy and control — having volition to make responsible choices

4) Being emotionally connected to others

5) Feeling part of a wider community

6) Friendship, intimacy — to know that at least one other person accepts us totally for who we are, "warts 'n' all"

7) Privacy — opportunity to reflect and consolidate experience

8) Sense of status within social groupings

9) Sense of competence and achievement

10) Having meaning and purpose — which comes from being stretched in what we do and think.

Source (Read More): https://mindsalot.wordpress.com/10-emotional-needs-that-must-be-met-for-good-mental-health
💙 A post shared by Kim Kardashian West (@kimkardashian) on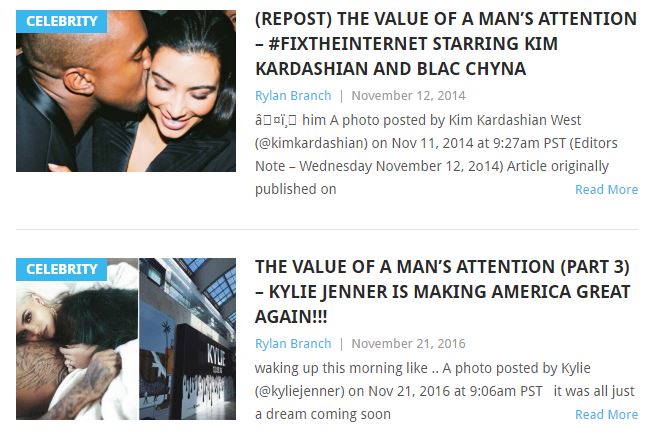 Click on the images above to review the PH "Value Of A Man's Attention" articles.
Moral Of The Story (The Ultimate Solution)
Happy 2017 Valentine's Day If You Celebrate!
On this end, the continuous focus of yours truly and the staff here at Mighty Mighty PimpHop.com is to create and offer the best and most effective solutions that the world has ever seen with the notion that if what we provide works for Kim Kardashian West, then it most certainly will work for the hundreds of millions of women worldwide who are in the process of Keeping Up With The Kardashians.
Click on the image above to review the PH Emotional Support Solutions article.
Got it?
Good, now on with the show.
An "emotionally stable" perspective to consider.