(REPOST) SEE PLAYBOY – The Naked Truth About Showbiz And Hollywood Starring Marilyn Monroe
|
Hugh Hefner
April 9, 1926 – September 27, 2017
(Editor's Note – Thursday September 28, 2017)
Article originally published on January 13, 2015 by Rylan Branch

Hugh Hefner Thought Process…

Obviously she likes to take pictures and be featured in a magazine in addition to the liberal lifestyle that she wants to live along with the people who like to observe the appealing sights, but as Marilyn knew, somebody has to do the tough job of sitting behind the keyboard and stroking the keys to write out the scripts and bring awareness to important social issues in society so that it can contain valuable literary content and be considered an actual magazine and publication that stands the test of time.

Even online it aint easy…

(End Note)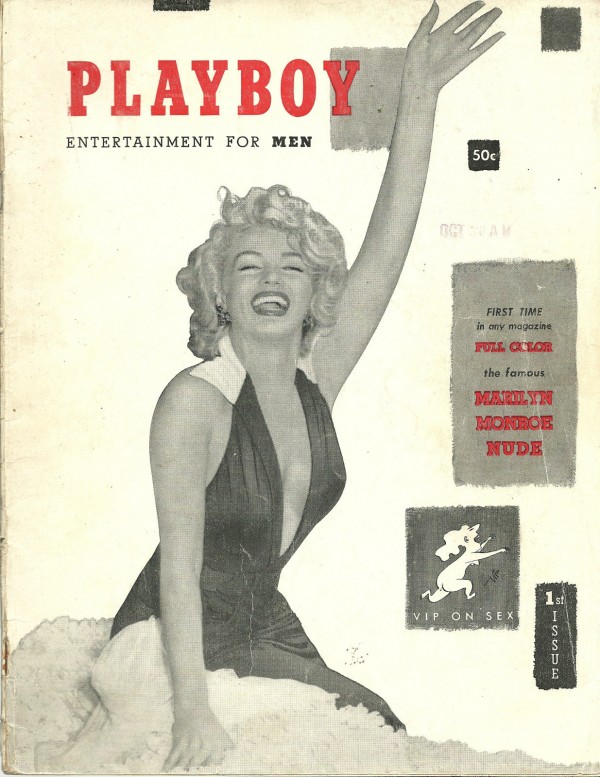 Playboy Magazine Issue #1 December 1953
Starring Marilyn Monroe

Marilyn Monroe

Marilyn Monroe (born Norma Jeane Mortenson; June 1, 1926 – August 5, 1962) was an American actress, model, and singer, who became a major sex symbol, starring in a number of commercially successful motion pictures during the 1950s and early 1960s

Source (Read More): http://en.wikipedia.org/wiki/Marilyn_Monroe
Moral Of The Story (Thinking Out Loud)

Click on the image above to review the article.
Welcome to the glamours 2015 Hollywood Award Show season!
We watched the PLATINUM GLOBES awards show while the rest of the world was tuned in to the GOLDEN GLOBES, and when it comes to the magazine publication game, in order to kick off something that is going to really shift paradigms and change the game, we gotta find or be found by those rare find kinds that are secure and mature enough to desire to be the cause of the change making it safe for the followers in the form of the less secure and mature ones.
An "on a mission" perspective to consider.