"SPEND IT ALL @ THE POP UP" – PH Is Pimpin Your Instagram Story!!! A Perfect Demonstration Starring Kylie Jenner
|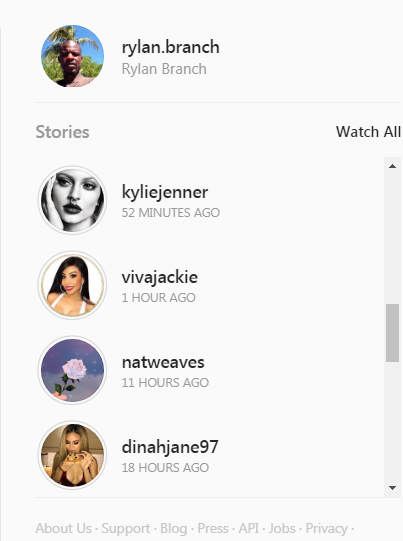 Instagram now lets you post Stories from the mobile web
https://www.theverge.com/2017/11/16/16665934/instagram-stories-web-uploading-launches
Pop-up retail

Pop-up retail, also known as pop-up store (pop-up shop in the UK, Australia and Ireland) or flash retailing, is a trend of opening short-term sales spaces that started in Los Angeles and now pop up all over the United States, Canada, China, Japan, Mexico, France, Germany, the United Kingdom and Australia.

Source (Read More): https://en.wikipedia.org/wiki/Pop-up_retail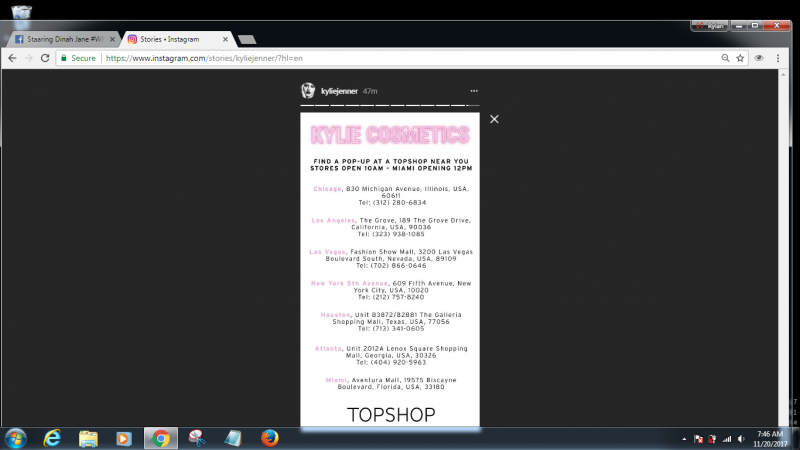 SOLUTION = When PimpHop.com Is Pimpin Your Instagram Story!!!
I gave her 10 racks
I told her go shoppin' and spend it all at the pop up (ten)
These bitches, they fuck and suck dick
And they bustin' for Instagram, get your Klout up

-Bad and Boujee
Migos
Featuring Lil Uzi Vert
#MondayMotivation.
Between us as friends, this is by far gonna be the biggest week of the year in retail, so in the name of greater transparency, the decision was made to just give you as a valued viewer a glimpse into what I am spending my valuable time on and paying my valuable attention to while lurking on Instagram.
Do It For The Culture…
A "Pimp My Life Story" perspective to consider.