Ron Jeremy B-Day Bash @ Element Hollywood
|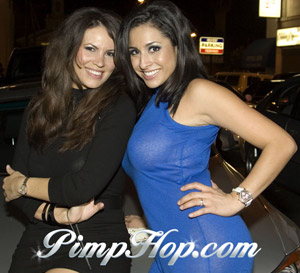 The Latest -March 11 2007
We heard through the grapevine that the Infamous Ron Jeremy was having a B-Day Bash, in Hollywood, so we decided to go ahead and get out of the house for a bit of fresh air, and head down the street to see whats what.
What would YOU expect to find at an exclusive Ron Jeremy Birthday Party?
Well, what we will say, is that from this day forward, the HO-ZONE layer in Hollywood has been permanently altered and a WHOLE NEW ERA is upon us.
A-List Actresses, Playboy and Penthouse Models, Exotic Entertainers , and Adult Film Stars were all in attendance, and well, we really mean ALL, as there would have had to been a MINIMUM 400 female entertainers in attendance, with plenty more waiting to enter all the way through until 2AM.
Momma Said There Would Be Nights Like This!
Its looking to be an INTERESTING 2007.
Shouts Going Out to Kevin K, Rachael, and the rest of the Red Carpet Events staff, along with your favorite Celebrity Agent Mike Esterman, for taking it To and Beyond THE NEXT LEVEL.
Stay Tuned For The Next Episode.