Forbes Hip Hop Cash Kings
|
Well wouldn't you know it?Just what the doctor ordered.Forbes Magazine, which keeps track of financial status in todays society, has just recently released their 20 Hip Hop Cash Kings List , to introduce the idea that people who read and follow Forbes Magazine have an interest in Hip Hop culture.
Who would have ever thought of such a thing?
www.forbes.com/2007/08/15/hip-hop-millionaires-biz-cx_lg_0816hiphop.html
The earnings list was based on the year 2006. At the top of the list were
1. S. Carter


2. C. Jackson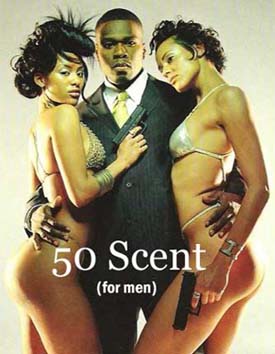 3. S. Combs

Actually, quite a few notables made the list, as the article emphasizes the fact that while musicians in other genres of music make their earnings from record sales, Hip Hop artists have spawned a new spirit of entrepreneurship in the world, through the ownership of record labels, clothing lines, NBA franchise ownership shares,restaurants, and endorsement deals, just to name a few of the various ventures , many of todays Hip Hop notables are involved with.
And, to top it off, the
E! Channel (Whats Pimpin Big Sal?)will be broadcasting the theme show on Saturday Evening at 6pm P.S.T.
So Peep Game
Forbes & E! Hip Hop Cash Kings
Saturday
August 18
6:00 PM E! Entertainment Specials Forbes Top 20 Hip Hop Cash Kings TV-G

They bling it bigger and better than anyone – here we celebrate Forbes' picks for the 20 top earning hip hop stars, the dazzling men of music who clearly have the Midas touch.
See You At The Top



Written By
R. Branch
Code Name
Scotty Pimpin