Halle B- Most Sexy! Says Esquire Magazine
|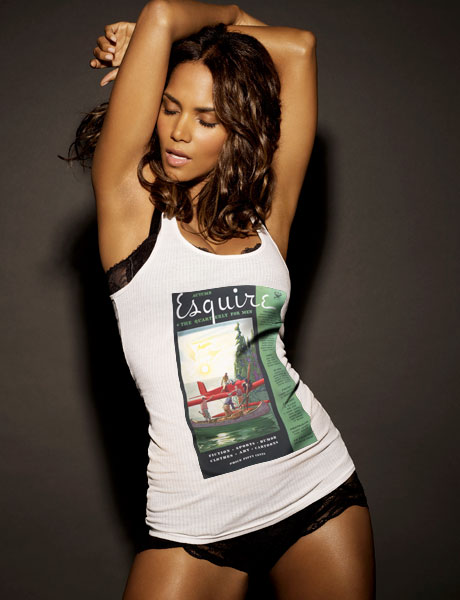 Halle Berry
2008 Sexiest Woman Alive According To Esquire Magazine.
That beats being The Sexiest Woman Not Alive by a long shot, at least for me.
What makes this event interesting is that the actual editor for the article is in fact Halle, meaning she wrote her own script @ 42 years young and is now a mother.
So, rules are rules folks.
The NEW standard for  official sexy (Woman) is that you have to star in major movies, be super stunning visually, wealthy, AND write articles in publications.
Added bonus is to play the part of the female superhero.
Halle has plenty to share about the subject of sexy.

Sexy is not about wearing sexy clothes or shaking your booty until you damn near get hip dysplasia; it's about knowing that sexiness is a state of mind — a comfortable state of being. It's about loving yourself even in your most unlovable moments. I know a little bit about that.
Read the Full Article @ The Link Below.
http://www.esquire.com/women/women-we-love/halle-berry-sexiest-woman-alive-2008#img