The New Look @ Facebook
|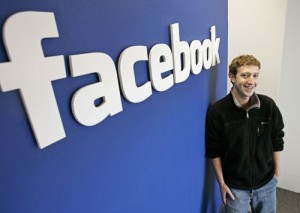 Mark Zuckerberg Founder, CEO & President of Facebook
Picture life as the CEO and Founder of a social networking site that serves the needs of a reported
175 million of active users.
In the equation, be sure to add the ability for developers with programming skills to develop their own applications to use on the site.
Proceed by recognizing that a large percentage of the users are dissatisfied souls, who will react negatively to any attempts at upgrading and changing conditions of service.
Conclude the journey with a recent face lift , effective as of 3/14/2009, to the sites arrangement in order to help pacify the users


and receive an even worse response due to the fact that people who are IN FEAR tend to be inherently distraught by change, even when it becomes absolutely necessary, and you will have a complete overview of
Web Biz 2.0 , Facebook.com from a PimpHop.com perspective.
I actually find an effective usage for the site as an outlet for this particular online publication as well as a method of staying connected and keeping up to date on the status of individuals that are significant to me.
Of course part of my job description here at PimpHop.com is to rate the quality of goods and services on the internet as well as offline, so here are my basic assessments.
The reality of the situation is that while many see things in a different light, a LESS is MORE strategy is always an effective solution in making progress and attaining growth, so from a developers end, I can clearly see that the new home page and layout is based on this principle. The sites developers simply create according to the habits of the users, and place emphasis on what is most frequently used and minimize or all together eliminate that which is less used.
For those interested, my personal Facebook Profile can be located HERE.
I keep a very small and select group of friends on my list, which allows me to gain a clear understanding of how effective the service will be on a more globalized scale.
Overall, from what I have experienced, the services are of an excellent quality  and easy to use , so I offer the site the
Official PimpHop.com Seal Of Approval.

Of course, more or less will become necessary in order for the site to flourish, and for the time being, I will mark the specifics as private.
As a simple and basic rule, trends have shown that products that have the highest value tend to be those that are least accessible to everyone, and Zuckerberg's net worth appears to be in decline as the amount of users increases.
Many Say-
"Men & Women Lie, But The Numbers Dont"
RB Says-
"The GREATER NUMBER of Men & Women Would Indicate The Closer It Is To A Lie."
A different perspective to consider.