The TRUE REALITY Of The Kardashian Sisters
|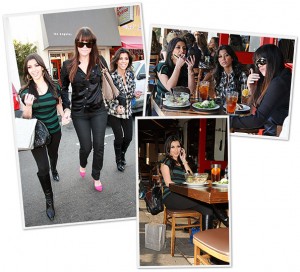 Lets see here. Three sisters with a deceased father who was a personal friend of O.J. Simpson as well as a part of his legal defense team. A step father as a world renown athletic legend known as Bruce Jenner. The most noteworthy of the trio being Kim Kardashian, due to her controversial Vivid Adult Video release with Ray J as well as her current relationship with Reggie Bush, as a testimonial to her affinity for African American Males, and the best for last as owners of a trendy high end fashion store tucked away in the cut in Calabasas CA?
Sounds like my kind of party!
Put in another way.

As an added bonus, Britney has recently moved into the neighborhood with the purchase of her $8 million dollar crib in Calabasas.
Economic hardships.
What are those?
Ryan Seacrest, you are still not seeing the BIG PICTURE, but its good that you got it this far, so relax, I'll take it from here.
A different perspective to consider.

Stimulus Is LAW,
Put It On The Card!
Written By
R. Branch
Code Name
Scotty Pimpin