NYC Pole Dancing Tournament
|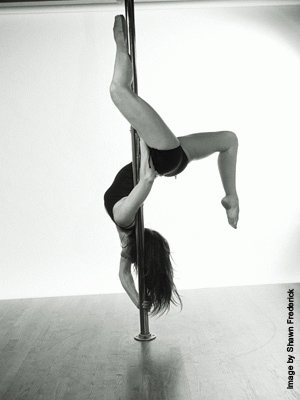 (T.G.I.F.) Thank God Its Friday!
For those interested in this type of news yet reluctant to let others in on your interest, I had the opportunity to view an inspiring segment on the Fox
Good Day L.A. news show this morning about the U.S. Pole Dancing Federation Pole Dancing Championships taking place in New York City.
After watching, I recalled that there is a PimpHop.com Exclusive article written about an around the way girl that is heavily active in this arena that can be viewed here.
Various mainstream news outlets also ran segments on the push to add
Pole Dancing as a recognized sport and athletic competition category for the next Olympic Games.
Of course, there are those who may be interested in hearing about what my views are in regards to this new phenomenon that is sweeping across the globe, which has led to the creation of an actual
Pole Dancing Academy, yet the time spent explaining would be better invested in supporting and demonstrating, as talent does in fact need management and worthy causes do need publicity.
We just do what works and what comes naturally, so stay tuned!