IT'S COMPLICATED? – Click Here To Learn How To Make It Easy (Sunday School Lessons 1-12-2014)
|
Complication (medicine)

Complication, in medicine, is an unfavorable evolution of a disease, a health condition or a therapy. The disease can become worse in its severity or show a higher number of signs, symptoms or new pathological changes, become widespread throughout the body or affect other organ systems. A new disease may also appear as a complication to a previous existing disease. A medical treatment, such as drugs or surgery may produce adverse effects and/or produce new health problem(s) by itself. Therefore, a complication may be iatrogenic, i.e., literally brought forth by the physician.

Medical knowledge about a disease, procedure or treatment usually entails a list of the most common complications, so that they can be foreseen, prevented or recognized more easily and speedily.

Depending on the degree of vulnerability, susceptibility, age, health status, immune system condition, etc. complications may arise more easily. Complications affect adversely the prognosis of a disease. Non-invasive and minimally invasive medical procedures usually favor fewer complications in comparison to invasive ones.

Source (Read More): http://en.wikipedia.org/wiki/Complication_%28medicine%29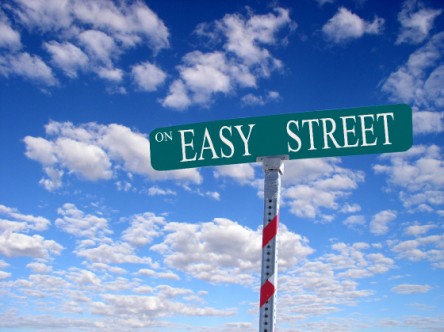 easy

[ee-zee]
adjective
1. not hard or difficult; requiring no great labor or effort: a book that is easy to read; an easy victory.
2. free from pain, discomfort, worry, or care: He led an easy life.
3. providing or conducive to ease or comfort; comfortable: an easy stance; an easy relationship.
4. fond of or given to ease; easygoing: an easy disposition.
5. not harsh or strict; lenient: an easy master.
Moral of the story
Don't believe me just watch,




and consider the matter from an "Easy Like Sunday Morning" perspective.