HAPPY GIRLS – The Best Kind To Work With Starring Nikita Mathis (Seattle's Finest)!!
|
Nikita Mathis

Owner Of
Platinum Plush Fashions

happy

[hap-ee]
1. delighted, pleased, or glad, as over a particular thing: to be happy to see a person.
2. characterized by or indicative of pleasure, contentment, or joy: a happy mood; a happy frame of mind.
3. favored by fortune; fortunate or lucky: a happy, fruitful land.
4. apt or felicitous, as actions, utterances, or ideas.
5. obsessed by or quick to use the item indicated (usually used in combination): a trigger-happy gangster. Everybody is gadget-happy these days.
Moral Of The Story
A highly successful business plan made simple.
Our most sincere and authentic core mission and agenda here at Your Friendly Neighborhood PimpHop.com is to help individuals to reach and remain in the state of happiness as demonstrated by Nikita and her modeling.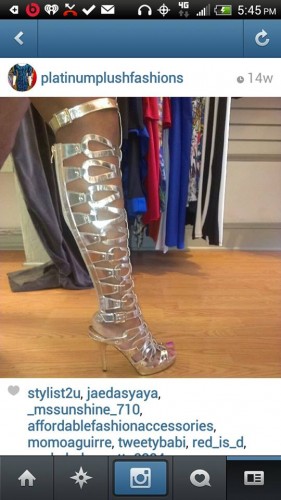 She is a successful businesswoman in the Seattle Washington area as the owner and operator of Platinum Plush Fashions, and from one perspective, it can be seen that she is truly happy because she is successful in her business and life ventures, yet another perspective to consider is the idea that she is actually successful in her business and life ventures because she is truly happy, which classifies her as the best kind to work with, in our honest opinion!
A 2014 Superbowl Champion's perspective to consider.