BETA ISRAEL – Beta Version Jews? White Jews And Black Jews As Told By #DonaldSterling
|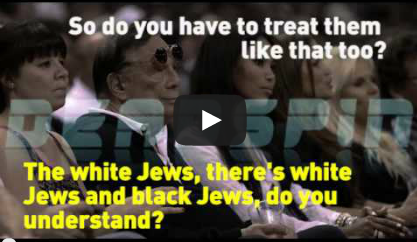 Beta Israel

Beta Israel (Hebrew: בֵּיתֶא יִשְׂרָאֵל – Beyte (beyt) Yisrael, Ge'ez: ቤተ እስራኤል—BÄ"ta 'Isrā'Ä"l, modern BÄ"te 'Isrā'Ä"l, EAE: "Betä ÆŽsraʾel", "House of Israel" or "Community of Israel"), also known as Ethiopian Jews (Hebrew: יְהוּדֵי ‏אֶ‏תְיוֹ‏פְּ‏יָ‏ה: Yehudey Etyopyah, Ge'ez: "የኢትዮጵያ አይሁድዊ", ye-Ityoppya Ayhudi), are the names of Jewish communities located in the area of Aksumite and Ethiopian Empires (Habesha or Abyssinia), currently divided between Amhara and Tigray regions.
Beta Israel lived in North and North-Western Ethiopia, in more than 500 small villages spread over a wide territory, among populations that were Muslim and predominantly Christian Most of them were concentrated in the area around Lake Tana and north of it, in the Tigray Region; among the Wolqayit, Shire and Tselemt and Amhara Region of Gonder regions; among the Semien Province, Dembia, Segelt, Quara, and Belesa.
The Beta Israel made renewed contacts with other Jewish communities in the later 20th century. After Halakhic and constitutional discussions, Israeli officials decided on March 14, 1977 that the Israeli Law of Return applied to the Beta Israel. The Israeli and American governments mounted aliyah operations to transport the people to Israel.  These activities included Operation Brothers in Sudan between 1979 and 1990 (this includes the major operations Moses and Joshua), and in the 1990s from Addis Ababa (which includes Operation Solomon)

Source (Read More): http://en.wikipedia.org/wiki/Beta_Israel
Moral of the story
From the looks of it, it just might could all be bigger than just the NBA, the City Of LA, or the whole entire USA, yet for PimpHop.com, it is simply a more far reaching cultural perspective to consider.