@ULDOUZ – See Her Stock Value Skyrocket At PimpHop.com!!! #AWomansWorth
|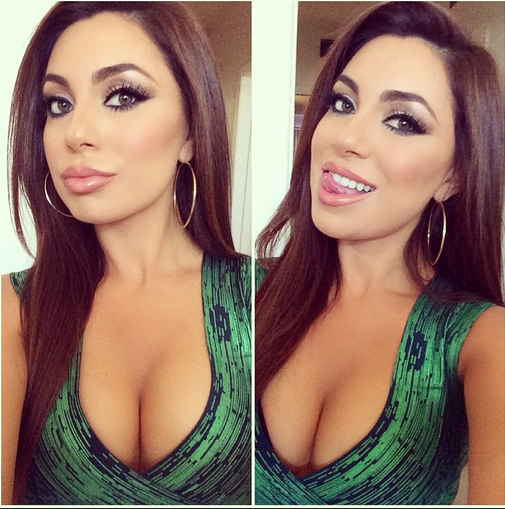 Uldouz
Actress/Model/Sketch Comedian
Follow all my pages: http://www.instagram.com/uldouz http://www.vine.co/uldouz http://www.facebook.com/uldouz https://www.youtube.com/user/uldouz https://twitter.com/Uldouz
Uldouz Wallace was born in Teheran, Iran. Her Parents moved to Uppsala, Sweden when she was 5 years old, when she turned 9 years old she moved to Stockholm, Sweden. In her journey from Iran to Sweden she was still able to maintain the language Farsi (Persian) as well as learning the languages Swedish, English, and French fluently.

John Singleton discovered Uldouz Wallace; he recognized her talent and assisted her with her own sketch comedy series "Living an Uldouz Life". She also appeared on Case 39 with Renee Zellweger and Bradley Cooper as well as Good Luck Chuck with Dane Cook, and the hit show Smallville.

Uldouz has accomplished many things, such as finishing her Masters in Marketing and Advertising, also a Business Administration Diploma as well as an Acting Diploma. She studied at Groundlings, John Casablanca and Richard Lawson's Studios. Besides acting Uldouz is also a Writer, Director, Producer and Editor.

This unique and versatile actress is striving to make her mark in this industry and is committed to advancing in her craft and working on projects that allows her to display all aspects of her abilities and skills.
Moral Of The Story (Solution)
"The only way to become wealthy is to add more value to people's lives than anyone else is adding."
—Anthony Robbins
Our orders from up top are to come down to the Earth and institute a program that helps to preserve and increase the value of the women of the world, and since what we are viewing here is a life experience publication, and a picture is worth a thousand words, we believe it is best to have Uldouz serve as a perfect sixteen thousand word example of this life experience and new type of thinking and doing, often referred to as a different perspective to consider.