GET A GRIP – We Compliment Her On Her "Cash" As Opposed To Her "Ass" Starring Isabell Leann
|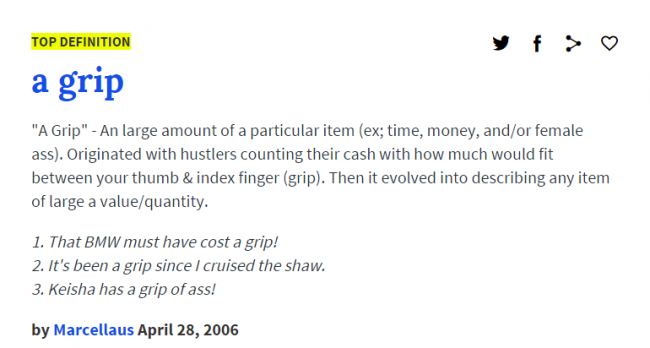 Focused A video posted by Emotional $hvwtY (@isabell.leann) on
Match it A photo posted by Emotional $hvwtY (@isabell.leann) on
Moral Of The Story (PH Get A Grip Solutions)
People do what works. Identify the payoffs that drive your behavior and that of others. #DrPhil pic.twitter.com/NhXB3Y2Sxv — Dr. Phil (@DrPhil) February 3, 2015
"That's what this effort is all about. It's about creating a world where women shine." —FLOTUS on #LetGirlsLearn: http://t.co/8n1tGpQJME — The First Lady (@FLOTUS) March 23, 2015
Life=Women+Money & #Hollywood Aint Nuthin But Some Words And Pictures. Guess the PIMP thing 2 do is VISUALIZE it tho! pic.twitter.com/wWiqzn2jHN — PimpHop.com (@PimpHop) March 17, 2015
A hard-nosed argument for investing in women and girls from @JacqEHoward: http://t.co/nhh22OA0PK — Bill Gates (@BillGates) February 2, 2015
We agree with Bill Gates, along with this new update agreement with Oprah Winfrey, and then this brand new fresh out the frying pan follow up that is the ultimate score settler as provided by Beyoncé…

It is best to just let her speak for herself, and provide the solid support that helps to get her point across.

A "Richest People In The World" perspective to consider.
Welcome Home and Congratulations!
We have made it to yet another March 1st alive and well, so let's be thankful.
While there is much that could be said about this subject, the time and energy needed to do so is being invested into our continuing mission of developing and offering products that help young women such as Isabell to thrive in the New Economy, beginning first with the most important thing, which is to acknowledge her greatness and compliment her on her correct choices in regards to what she spends her time on, pays attention to, and places value in, so…
Shout out to Isabell Leann on her journey on the Highway To Heaven, as we do not need to tell her to "get a grip", seeing as how she is already pictured herself having one, and will now continue to do as such in even greater abundance!
A "City Of Angels" perspective to consider.