The Manor Is Up For Grabs
|
Welcome Home!
Today is another great day, and interestingly enough I was greeted with something that tends to be in limited supply as of late, which is some good news on the Fox Morning News program.
Reports have come in , stating that The Manor, the largest piece of residential
real estate in Los Angeles , is up for grabs for a measly $150 million dollars.
The property was invented in the 1990's, by the late Aaron Spelling, said to be the most prolific writer and producer of television shows in the entire history of the medium.
http://en.wikipedia.org/wiki/Aaron_Spelling
He and his wife Candy are known  most recently through their  infamous family conflicts with their daughter Tori Spelling, who starred in the 90's hit series Beverly Hills 90210, which was one of a long list of shows created and produced by her father.

In past years, after his passing in 2006, news of his daughters tremendously small inheritance  of the enormously wealthy estate was made public, and a public display of disagreement was rampart in many entertainment news outlets. Candy , the widow of Spelling, and their daughter Tori have since been said to have reconciled their differences, which according to most, was initiated through the birth of a child by Tori Spelling.
For whatever reason, at this particular time, the famed estate which sits atop of  Hombly Hills in Los Angeles is now on the market.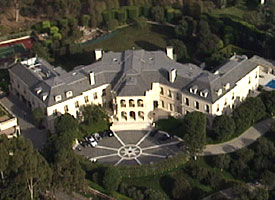 The way my mind works, I seem to see it as a fitting place for myself and associates to reside, and if President Obama, now resides in the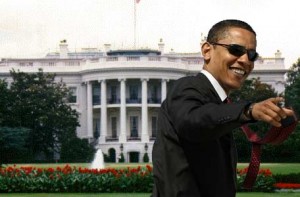 Tightest House on the east, I see know problem with me occupying the Tightest House out west.
Everything happens for a reason, and since Spelling had the house constructed as a reward for his unique ability to put words and pictures together and tell a great story, perhaps its time for a continuation of the mission, which appears to be exactly what the game is missing. Just my opinion.
A different perspective to consider.