(Repost) "All About ME' iszm"- How We Separate The Hustlers From The Customers
|
(Editors Note – May 07, 2010)
When I grow up, I want to be a writer and get paid a million billion dollars for my work. For now, I look back and see that I was a lean clean writing machine last year around this time, and am still consumed by the habit.
Now if I could just find more readers, or they find and enjoy more of my works, we may be on to something amazing, but until then, the game seems to be like one of the greatest American writers in American Literature states,
Write without pay until somebody offers to pay. ~Mark Twain
I know, that's what I said too, but who should we listen to, you or
Mark Twain? I guess its all depends on the results that we each wish to achieve so, on with the show.
(End Note)
The image above is of a popular character known as Trendy Wendy.
I am using her image as one of the most effective methods in communicating this phenomenon known as
All About ME' iszm. I am sure that many reading this can either identify with her behavior or are familiar with someone who it describes.
At times, I wonder if it really is in the best interest of our organization to share certain key information with our viewers, yet since this has been classified as an intimate affair, I will continue to make your decision to tune in to the show a rewarding experience.
I will speak to you in a language that I feel is most relevant, and that is the language of BUSINESS & ECONOMICS. How I explain things to individuals with the questions regarding the how to's , is as follows.
There are two types of individuals in any business relationship that involves exchange.

A.Customers
B.Hustlers
The role of the hustler is to serve the customer (Supply).
The role of the customer is to be served by the hustler (Demand), as
the customer is the one with the need/want.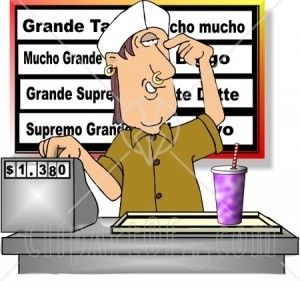 Another way to classify the two types are producers and consumers.
This is the fundamental basis of all business which is based on supply and demand. On the Internet or any network, it is described as clients and servers.
Its so elementary that if you are not able to comprehend what has been stated up to this point, continuing on with the discussion is pointless so please
exit now.
For those who have decided to continue with the journey, we will now get into the challenges one is sure to face with profitability when it comes to All About ME' iszm.
It is a widely popular stance in American Society via 2009, and perhaps globally on various levels. In fact, certain individuals in the know have classified it as the NEW NORMAL and it  requires individuals who have a frame of reference from a different time to be able to truly notice the shift in attitude
Since this online publication is in fact a Web Business, I can go ahead and explain the methodology behind what I see, and why many of the major online social networking sites while extremely popular, are experiencing extreme difficulties in their business ventures.This is actually an online entertainment company and brand, so I will give even further clarification by describing the venture as an edu-tainment outlet where you can receive both amusement and entertainment simultaneously.
When I travel to different online destinations, I am easily able to ascertain that many of the users are mimicking the behaviors of what they may see others doing, and the actual programming for this behavior comes from
up top, or what you know as Hollywood & New York City, the media & entertainment hubs of America.
As stated in the past, Hip Hop culture has a huge part to play in this scenario, as it somehow inspires many individuals to portray themselves as somewhat of a hustler, or boss, or other titles that reflect some form of a desire for empowerment.

This video is actually one of my Top 5 all time favorites, as it describes and proves in clear detail what the desired outcome for many women is. It was produced in Los Angeles. Also, please be sure to note the input and encouragement from Too Short at the end of the video.
Now that we have that in place, lets look a bit closer at what it is that we are seeing. The question for any woman with a desire to play the boss position is as follows.
When you are on an online social networking site which provides you with a profile to express yourself and your views, are you there with the goal of
A. Serving the needs of your fans and admirers
B. Having your own desires to be liked, respected, and feel important fulfilled?
Most likely, it is a bit of both yet if the PRIORITY is the B. entry, we can now clearly separate the Hustlers from the Customers which is described in detail at the beginning of this entry, therefore we have now exposed the truth about the flaw in an
ALL ABOUT ME mentality, which if not properly assessed, may lead you in the opposite direction of where you may truly like to be, which is at the top of your game.
A real world example would show this to be a waitress at a popular sports bar, who is on the job to serve the patrons, but has in some way become way
self absorbed to the extent that she believes that the customers come to the establishment to support the business by spending their hard earned dollars, to serve the waitresses or servers need to feel important and special. In regards to receiving a paid wage as well as gratuity for excellent customer service, I would estimate that she at the very least would be very fortunate to even receive a picture or profile comment from one of the patrons which, she has been programmed to seek with an ALL ABOUT ME' izsm type of mentality.

In a more perfect world, the Bossy . Hot, Superstar INTERNET Model with
1 million+ page views on Myspace , 3 Facebook accounts, a One Model Place and Model Mayhem portfolio and a Twitter following of 100+ just for starters, would easily be able to deposit this comment and associated love into her bank account and pay for the things which she wants and needs, although judging from the recent post regarding the status of the worlds most popular online social networking destinations, perhaps the tail began to wag the dog and the results are now telling a classic horror story.
To each, his or her own, and if its beneficial for some, then let it be, yet for those who may wish to attain different results, it would require nothing less than different actions which stem from a different attitude and perspective.
On that note, the hustlers and customers have been properly marginalized, and each will determine which side of the cash register that they truly belong.
PimpHop.com can
best be described in the following statement and image.

In closing this simple explanation is actually applicable to the highest levels of  corporate global enterprise, yet since it really all starts and ends in the streets, a statement from a Hip Hop dignitary regarding Pimpin can actually explain the lesson in less time.


"I'm a hustler homey, you a customer crony
Got some, dirt on my shoulder, could you brush it off for me?"

Jay Z- Dirt Off Your Shoulders.

A different perspective to consider.
See You At The Top
( And Bring A Friend!!)