Chrysler Files For Bankruptcy
|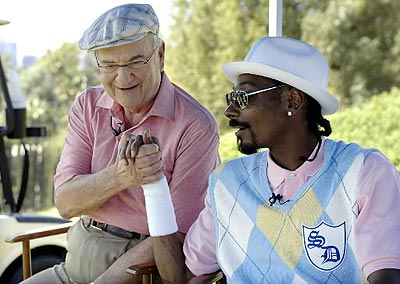 In today's news.
Chrysler Motors files for Chapter 11 Bankruptcy,
30 April 2009 .



Lee Iacocca, the retired chairman and CEO who led Chrysler through a government bailout in the late 1970s, said it was a sad day.

"It pains me to see my old company, which has meant so much to America, on the ropes," he said in a written statement. "But Chrysler has been in trouble before, and we got through it, and I believe they can do it again."
The government has sunk about $25 billion in aid into Chrysler and rival General Motors Corp.
http://news.yahoo.com/s/ap/20090430/ap_on_bi_ge/us_chrysler



PimpHop.com Perspective-
They should have stuck it out with The Pimpin!
The image above is from the 2005 classic groundbreaking commercial with Lee Iaccoca and Snoop Dogg, back when people were interested in buying Chrysler 300's.
Go figure.