GOING WITH THE FLOW!!!! ADVENTURES WITH TIFFANY LARSON!!!!
|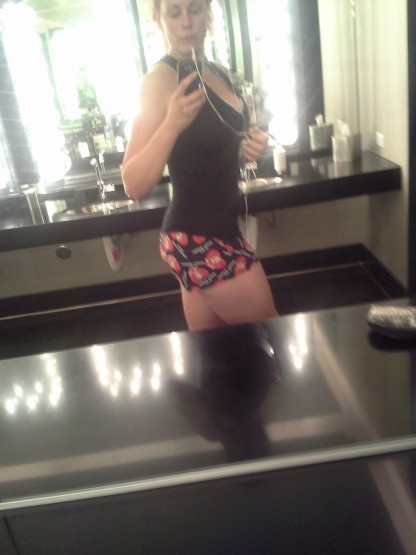 TODAY I HAD A DECISION TO MAKE.. I COULD GIVE INTO MY LAZY "I DON'T WANNA!" ATTITUDE TOWARDS HEADING TO THE GYM BEFORE A MIXER AND THEN WORK.. OR I COULD POUND SOME PRE-WORKOUT AND GET MY ASS TO THE GYM!!!!
PRE-WORKOUT POUNDED!!!!
HEADED INTO MY ROOM TO CHANGE AND I REALIZE.. ITS LAUNDRY DAY.. AND THE ONLY CLEAN "SHORTS" I HAVE ARE MY "I LOVE MONKEY BUSINESS" BOXER SHORTS!! WHAT THE HELL.. ITS VEGAS . AND EVEN IF IT WASN'T.. IT'S BETTER TO BE PREPARED FOR AN OPPORTUNITY THAT WILL NEVER COME THAN HAVE AN OPPORTUNITY COME AND NOT BE PREPARED FOR IT!!
SO GO WITH THE FLOW AND USE WHAT YOU GOT TO THE BEST OF YOUR ABILITIES TO GET TO THE NEXT LEVEL!!!!
AND DON'T FORGET TO LAUGH ALONG THE WAY!! CAUSE LIFE ISN'T THAT SERIOUS.. NO ONE GETS OUT ALIVE ANYWAYS!!!!
ALSO SPECIAL SHOUT OUT TO MY LIL SIS CASS!!!! HAPPY 25TH BIRTHDAY LIL MAMA!! XO!!