(THE LIFE OF PRINCE REPOST) PH Mayte Garcia Interview – What Makes The Dance Exotic?
|
"But I'm here to tell you
There's something else
The after world
A world of never ending happiness
You can always see the sun, day or night"
– Let's Go Crazy
Prince, The Revolution
(Editor's Note – Friday April 22, 2016)
Interview originally published on Jun 23, 2008 by Rylan Branch

Welcome Home.

In my honest opinion, we give strength and power to whatever it is that we focus on.

Focusing On the DE*T* of Prince = A LOWERING of our collective consciousness vibrations.

Focusing On the LIFE of Prince = A RAISING of our collective consciousness vibrations.

For those interested in receiving a vibrational raise on this Good Friday, April 22, 2016, we invite you to review this insightful article from 2008 with Mayte Garcia and The LIFE of Prince down below, as we do what Prince inspired us to do, which is to progress, manifest, and continue to move forward and upward with the show.

Prince Rogers Nelson (June 7, 1958 – April 21, 2016 – April 22, 2016 – ******)

(End Note)

The ability to influence music icon Prince to Pop The Question-
$1 Billion Dollars.
The ability to influence mega star Tommy Lee to follow up with the same question-
$1.5 Billion Dollars.
The type of "inner-G" required to have these events as added entries in a growing list of accomplishments for your resume-
PRICELESS.
There are some things that money cannot buy.
The place to find many of those things-
www.PimpHop.com
Today's enlightening discussion is with the one and only Mayte Garcia.
Sit back and enjoy, as we explore the age old mystery of What Makes The Dance Exotic !
Q: A young lady that I know and like recently said Via Con Dios, Rylan, and I said Si, Claro", and within a very short time, I now find myself in discussion with The Most Beautiful Girl in The World, so lets see where this will lead to next. Its interesting how certain things stick in your memory for a reason, because last year, after watching my usual two or three installments of Law and Order on TNT, I stayed tuned in to see The Closer, which is a show I actually enjoy and have an interest in. This episode was the one where the Latin musically inclined family was participating in a cover up, saying they didnt; when they really did, and Kyra Sedgwick got to the bottom of things in a smooth way. Then just last week, I was looking at your reel, and I saw that same show, but with a lady who this time looked like Mayte in that same cast.
Was that Mayte Garcia? If so, how did all of that transpire?
They Called you, you called them?
A: Yes, it's me! It was open casting for a Latin woman in her late to early 30's. So I went in, and got the role.
Q: You (Mayte), Jessica Alba, Eva Longoria, and Rosario Dawson all have the
High Check Bone jump off in full effect, so perhaps it the New Hollywood standard, so listen to this. I was looking for Paula Abduls contact, but seemed to have misplaced it, so you will have to contact her. We need to put this new hot dance show in effect, and I guarantee it will be the most watched and talked about talent show that we have seen in years. We have as contestants such as, lets see, .Jennifer Lopez, Janet Jackson, who else? Uum Shakira,, then Beyonce, maybe a Britney to draw more interest, a few other notables, and you Mayte. It's a sure bet for a network to pick it up, yet before we start, I want to know, out of all of the above contestants, who do you predict the winner to be?

A: See, you can't put all those girls in one competition, but I'd say me!!! With rehearsal, of course. Jennifer 2nd, Janet 3rd, Beyonce 4th, Shakira, and then Britney.
Q:I have a BIG CLEAN SECRET to share with you. Many guys that I know including my own self are avid fans of Spanish Television, be it Univision or Telemundo and others here locally, yet the strange thing about the scenario, is that none of us are even close to being fluent in Spanish. Nonetheless, I watch because I know interesting drama when I see it, and the women are off the chain, across the yard, and over the fence.
On that note, someone must have been aware of this, provided a solution, and ran with it, as the show "LA Pasion De La Decision" is a Telenovella (Spanish Soap Opera) that is in English.
I suits my needs perfectly as both you and Rosario Dawson are sisters on the show, and for the ladies, Wilmer Valderrama plays the part of the suave Latin Lover, and its does an excellent job in motivating potential voters to register.
Whose brilliant idea was that, and what is in the works for that show?

A: It was Wilmers Idea. I wish it were in the works for a show. I had so much fun doing it. But for now, its a one off.
Q: So its off the dance stage for a moment and on to the movie and TV screen for Mayte. Which do you prefer the most or are most passionate about?

A: I'm more passionate about movies. Because there's more time to prepare and tell the story.
Q: Ok my stance on the whole Prince and Tommy Lee past relationship news fodder is that a focus on other people's business with you, tends to take away focus from my own business with you, yet some of our viewers will have some curiosity about the true life saga from straight out of a true life romance novel, so, what we will do is simply save one bird with two stones, with a few questions that should satisfy everyone's needs, so lets see.
-According to Urban Legend, you were in Germany as a Teenager, wound up at a Prince concert, and since you actually were an avid dancer, your mother figured it best to get some footage of your dancing for "The Artist" to evaluate, so you returned a few days later to another concert, armed with a video cassette, and your mom used some form of Jedi Powers to get the tape to the appropriate people for Prince's viewing pleasure. Then within an hour, you were in front of Prince performing the Mayte Wiggle Worm. My question is this. Does your mom have any literature or discourse to share with people in regards to making this type of power work as she did?
A: My mom has no published literature on the subject. She's just fearless.
-This all took place during the 90 yet Prince and Motley Crue became popular in the 80s. Did you get a chance to see and hear or see any of their material before your meeting, and even more in depth, were you influenced in any way with what you may have seen in regards to Apollonia or Vanity and their 6s, Sheila E, Sheena Easton, or Wendy and Lisa from The Revolution?

A: I loved Wendy and Lisa, but I lived in Germany in the 80's. Culture was less influenced by TV and Radio. But I was proud and knew Sheila E was a Latina.
-Back in the day before your first encounter with the artist currently known as the artist formerly known as The Artist Formerly Known and now back to currently being known as Prince, he used to reside in L.A. and even owned a Nightclub in Downtown L.A. called Glam Slam. I'm actually an avid Pre 93 Prince fan myself, as I too often question whether its love or money and one of the last CD's I remember actually paying $15 dollars for was RAINBOW CHILDREN which was released in 2001.
A good friend of my older cousin once told me that Prince could actually Hoop His Ass Off
(Black People Talk for Play Basketball Good), and then Charlie Murphy came out on the Chapelle show 15 years later and said the same exact thing. Is that even NEAR the truth from your personal observations?

A: It's pretty NEAR!
-Both Tommy Lee and Prince are world renowned entertainers, and have both been in the business for over twenty years, yet it appears that your role in each of their lives involved YOU keeping THEM entertained, as some reports went as far as labeling you as a MUSE for Prince. How accurate is this line of thought?

A: If you look back at the albums Prince wrote when I was around, it's pretty obvious.

-Lastly, I recall seeing a picture that I will dig up that shows you in the midst of two Princes, The Prince of Whales, and The Prince Of Minnesota, and The Prince Of Whales, looked as if he might wanna Holla Holla (Black People Speak for Start A Conversation). Did you pick up those types of vibes during that time, and is such a thing imaginable for you?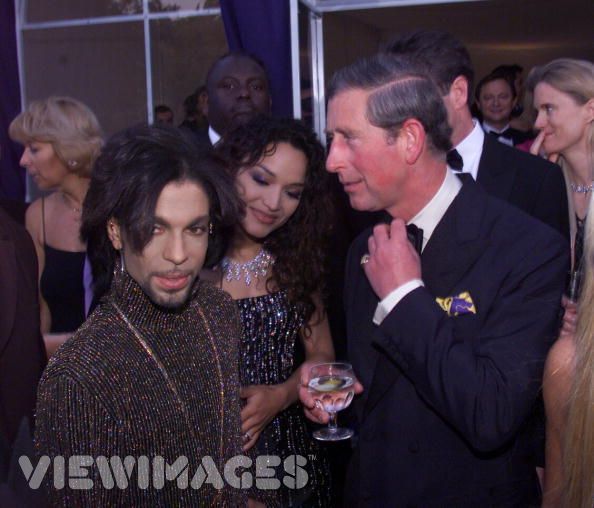 A: LOL!!!!!! That's hysterical. Youre funny!
Q: With all that out of the way, lets move forward. Mayte, when is the last time you traveled abroad, and where did you go and what did you do?
A: Morocco. Shooting a film.
Q: You seem to take great care of your pets, so would most of the people who know you personally say that, if on your good side, they tend to feel equally well taken care of?

A: Id say I do. I Am not going to clean up after them, wipe their but, or bath them. But Id say so.
Q: Somewhere in another interview, it states that you do date REGULAR GUYS as well.
How would you define REGULAR GUY's and which do you prefer in comparison to what is different?

A: A regular guy is not tattooed head to toe or wears makes make-up and heels. That's a regular guy. I prefer whoever is honest and shows respect.

Q:Where are your favorite place to eat, shop and hang out in your spare time when you are in L.A.?

A: I'm a Valley Girl. The Oaks all the way. There is this sushi spot on Ventura & Iroha that I love, Ventura Blvd. has some great spots to shop, and the MAC Genius Bar of course.
Q: Ill simply close the discussion with this simple question.
What Makes The Dance Exotic?

A: I think Exotic has many different elements. Mystery, Sensuality, Intimacy, and Playfulness, and that's why its exotic. It's the combination.
For more information regarding Mayte, visit her personal website at the address below.
www.Mayte.com
Images Provided By Kawai Matthews-
www.airphilosophy.com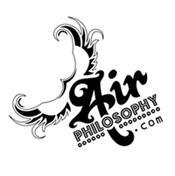 Written By
R. Branch
Code Name
Scotty Pimpin