A Personal Note From R.B. Code Name Scotty Pimpin
|
How do I explain this one?
You're right, just tell it like it is.
I decided to go ahead and write this post before I get to work on the next entry which is gonna be a MONSTER!
We all have some pieces of the puzzle missing, and I am no different so I will share mine with you and maybe you can be of assistance in reaching a state of puzzle completion
When I look closely as to the reasons why I do what I do, its simply due to the fact that I actually tend to like most people and enjoy the company of others who are having a good time or at least like to.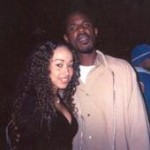 Before I really got into my writing and studies, I was a bit of a socialite in my late teens and early 20's as a party promoter, entrepreneur, and talent scout working within the entertainment industry in Southern California. Towards the late 90's the Internet became popular and widely used, so I ventured into computer technology. Much has happened since and still continues to happen, that would require a few books to describe in clear detail, so that is a pet project in the works as you read this.
What I have noticed is that the more time I spend writing and creating, the less time I have available to really interact with people in the world the way that I used to and opposite of some individuals online and in the world, I actually find it to be more of a comfort zone being out and about amongst complete strangers than I do sitting behind a computer monitor when I cannot be seen , heard from, or touched in the flesh.
Whats most interesting about the scenario, which I have done much soul searching about, is how individuals will often diminish my own humanity as soon as I hit the surface as if individuals sometimes tend to have more respect for those who that dont know and cant see, as opposed to the people that they do know and can see, which makes me wonder if it really is in my best interest to come out from behind the ropes of the V.I.P. and and stand by the bar in the main room where I feel most at home.
A good analogy of this scenario is through how I can relate to how President Barack Obama most likely feels at times. People have been shown to shun his choice of offering to have a sit down meet and greet with a beer at the White House.

All accolades aside, the man no longer really has the freedom or privilege to run around the block to the local 7-eleven, mall,  or even a gentleman's club with the fellas for an enjoyable time , and although the White House is said to be a Tight House, Im not sure if it really is all that its made out to be, if  he would loose his ability to come and hang with the people, for fear of assassination or political rivals and members of the press  with malevolent intentions.
Blah Blah Blah, but what I have decided to do is open up some time in my schedule to interact with folks, the way regular folks do, so for the time being I can be found at the following locations for back and forth dialog.
On Myspace
On Facebook
I will be developing a personal Twitter account as well, so be on the look out.
In closing, as strange as it may sound, I have no real desire to be what I guess is called a "celebrity", yet I do have an interest in you and your interest in being a celebrity or at least feeling like one.
Lets see what happens next.
Got It?
Good,
Now On With The Show.
A different perspective to consider.

Stimulus Is LAW,
Put It On The Card!
Written By
R. Branch
Code Name
Scotty Pimpin