(Repost) A Step In The Right Direction
|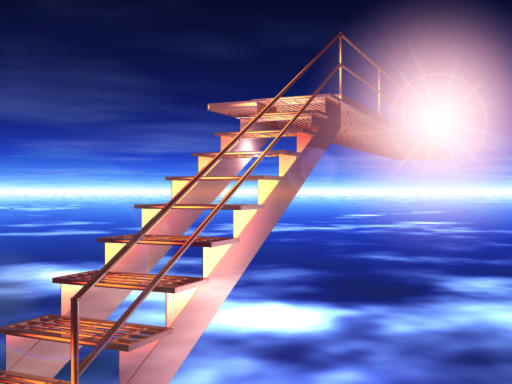 Welcome Home.
This Tuesday Newsday also doubles as the beginning of the new moon of June 2010, so it appears that we are beginning the month on a lucky note.
This entry is just an application of what the experts say is the first and most important step in accomplishing your goals, which is to create a clear and accurate picture of your destination, to have as a point of focus before you set sail.
Big plans are in store for this month, and it comes as a result of adding some things and subtracting some others, also known as figuring it out.
If you plan on riding along on the journey, the time for preparation is now and for the rest of this four day work week, and for those who are better suited to sit back and watch the show, this week I will also be releasing the  programming schedule for you to record on your TiVo.
Only seven months left in the year 2010, so where are you at in your list of new years resolutions and goals?
"You Must Focus Daniel-Son"-
Mr. Miyagi-
Original Karate Kid.
Article was originally published on: Jun 1, 2010 @ 8:58 by Rylan Branch