(#CyberMonday Repost) SEXUAL CAPITAL – The Top Driver Of Economic Growth In The #NewEconomy Starring Ariana Grande
|
Ellen is an incredible & kind human being.. I use my talent AND my sexuality all the time because i choose to. women can be sexual AND talented. naked and dignified. it's OUR choice. 🖤 & we will keep fighting til people understand. i say this w all due respect but thank u, next. https://t.co/wSknRSlJN8

— Ariana Grande (@ArianaGrande) November 21, 2018
'i transferred from los angeles, your school has no gymnastics team this issaalast resort …….. ok i've never cheered before so what?' pic.twitter.com/hD3pDR3K1k — Ariana Grande (@ArianaGrande) November 21, 2018
you're like really pretty pic.twitter.com/NMzKFLVp3M — Ariana Grande (@ArianaGrande) November 24, 2018
(Editor's Note – #CyberMonday November 27, 2018)
Article originally published on April 29, 2015 by Rylan Branch

It's What She Chose To Do…
Know Biz Like Show Biz!!!
(End Note)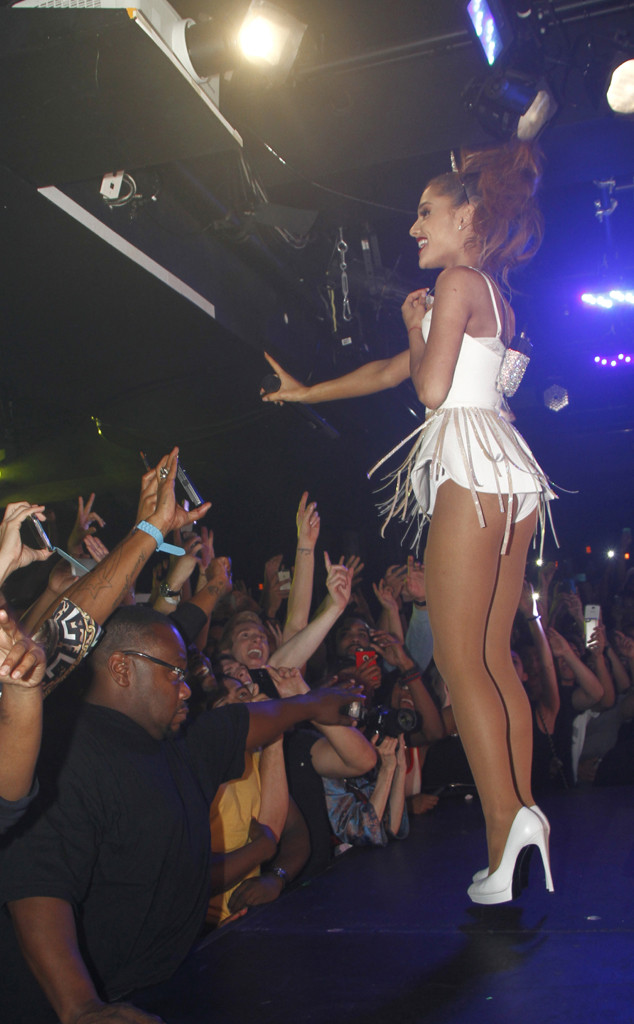 Ariana Grande

  Net Worth 2015: $12 Million Source: http://celebriot.com/ariana-grande-ethnicity-weight-height-net-worth-measurements  
Sexual Capital

Sexual capital or erotic capital is the social value an individual or group accrues, as a result of their sexual attractiveness. As with other forms of capital, sexual capital is convertible, and may be useful in acquiring other forms of capital, including social capital and economic capital. Source (Read More): http://en.wikipedia.org/wiki/Sexual_capital
Moral Of The Story (Sexual Capital Solution)
"That's what this effort is all about. It's about creating a world where women shine." —FLOTUS on #LetGirlsLearn: http://t.co/8n1tGpQJME — The First Lady (@FLOTUS) March 23, 2015
Life=Women+Money & #Hollywood Aint Nuthin But Some Words And Pictures. Guess the PIMP thing 2 do is VISUALIZE it tho! pic.twitter.com/wWiqzn2jHN — PimpHop.com (@PimpHop) March 17, 2015
Lets keep it all the way one hundred million for today's #WCW (Women Crush Wednesday) installment shall we?
While it is often said by a few in the know, that it is not wise to put the punany on a pedestal as a man of value, as an owner and operator of the such said pedestal, my thoughts and actions do tend to lead to the development of ways to make "the business" of pedestal posting work so effectively that it may seem miraculous to the observers of the pedestal and prize that is standing on top of it, with Ariana Grande acting as one of the best if not the current best possible example of sexual capital in abundance and a model for such said excellence.
Now, originally, this post was going to be about the subject of sexual attraction and the role that it plays in the behaviors of individuals who utilize online social networking and media services, yet while conducting research, the definition actually linked to the Wikipedia description of sexual capital, and since the focus around these parts has shifted to the economic factors of life in the digital age, this post was composed so that we can just dedicate some time to diligent study of The Game.
Just yesterday, while making rounds on the social sites, I came across this article about Ariana Grande coming in at No. 6 in FHM's Top 100 Sexiest Women In The World, and the debate as to whether or not she is actually sexier than some of the other newsworthy women who placed lower on the charts.
Again, the reality of the entire situation is that it is all a matter of individual and mass perception, yet I believe that we can all agree on the fact that FHM, People, GQ, and a host of other publications are afforded that task of assigning rank to contestants based on their perceived elements of sexual capital and value, which between us a friends, I believe is a Pimp Ass Job occupation to have that also pays extremely well, and well, what you see here is really what you get, which is a "PimpHop.com Top 100 Sexiest Women In The Milky Way Galaxy" perspective to consider.